About the Paxi's Ultimate Fix Anti-Aging Oil Plant-Based Organic Ingredients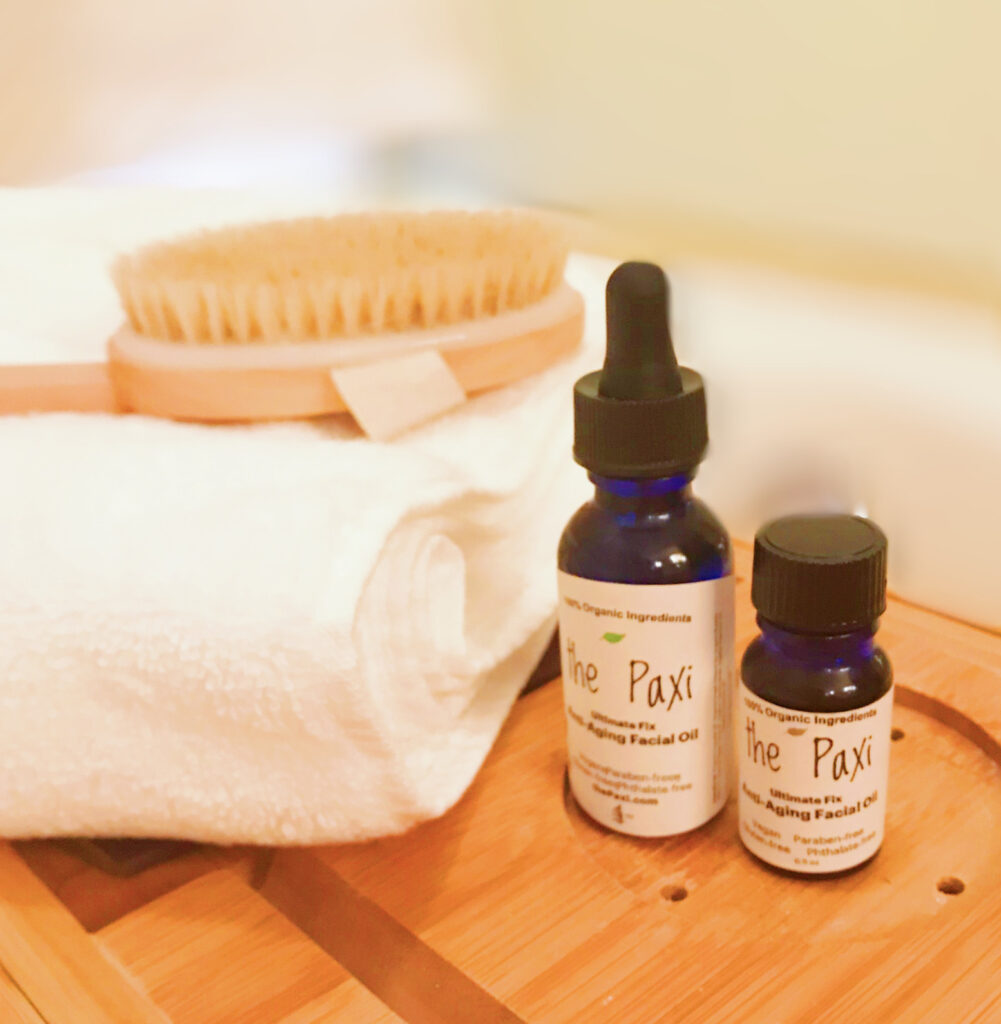 Here at the Paxi, we are passionate about organic ingredients in our cooking, in our gardens and in what goes on our skin. Science has shown that one of the most prevalent ways that chemicals enter our bodies is by seeping through our skin. This is something I hadn't thought about during all the years I used the latest and greatest lotions and potions on my face. After realizing this, we decided that we wanted what goes on our body and face to be as clean as what we put inside it. Plant based, organic ingredients make our Ultimate Fix Anti-Aging Oil special and unique.
The Paxi's Ultimate Fix Anti-Aging Oil ingredient list is power packed with plant based, organic ingredients. It is free from added parabens, phthalates, gluten, soy and other ingredients. These ingredients might promote hormone disruption, or cancer as noted on the Environmental Working Group's Skin Deep list.
You can rest easy knowing our ingredient list is all natural and all organic. We still make our product in small batches using only the finest ingredients. We couldn't find anything as clean as the Paxi Anti-Aging Oil on the market, so we decided we needed to make our own. Here are the super star ingredients that make our Anti-Aging oil so special.
the Paxi Ultimate Fix Anti-Aging Oil Ingredients: Organic Avocado Oil, Organic Sweet Almond Oil, Organic Ylang Ylang, Organic Frankincense, Organic Vitamin E, Organic Lavender.
Organic Avocado Oil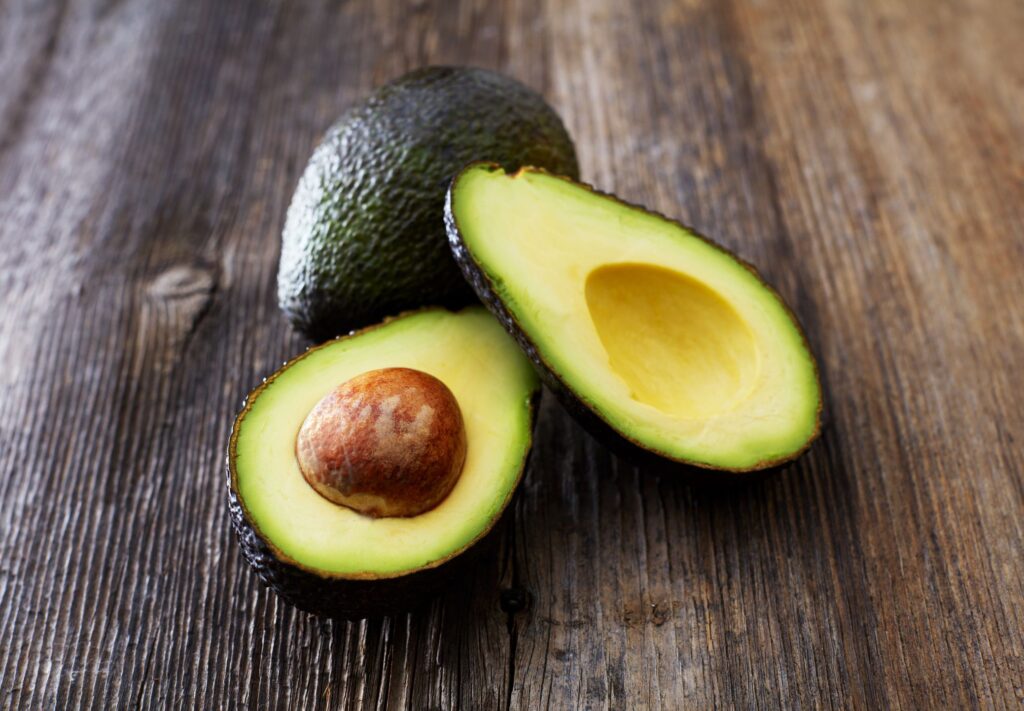 Organic avocado oil's main benefits are to soothe and add moisture. It is also known for its antioxidant and natural anti-inflammatory agents which help skin to stay smooth, strong, and elastic. Avocado oil has been shown to calm itchy skin, heal chapped skin and shield skin from ultraviolet radiation.
Avocado oil is full of beta carotene, protein, lecithin, fatty acids, and vitamins A, D, and E. These ingredients are excellent to help moisturize and protect skin from damaging UV rays. They also increase collagen metabolism. As you can see, avocado oil is packed with ingredients to nourish and moisturize your skin.
Organic Sweet Almond Oil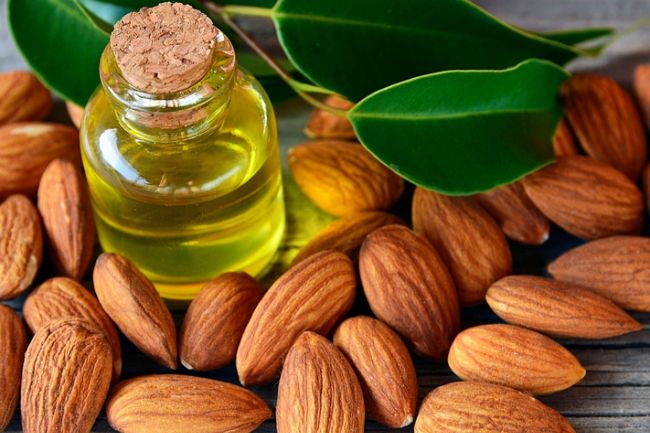 Ancient Chinese and Ayurvedic practices have used almond oil for centuries to help soothe and soften the skin. Organic Sweet Almond Oil is the second superstar ingredient in the Paxi Ultimate Fix Anti-Aging Oil. We found an abundance of research through the National Institute of Health (NIH, 2012) on what makes sweet almond oil so special for skin. Sweet almond oil naturally contains Vitamin A. The retinol in vitamin A has the ability to stimulate the production of new skin cells and smooth fine lines. Since Sweet Almond Oil contains naturally occurring retinoids, these aren't as harsh as prescription Retinol and can be used more safely in the sun. Also, Sweet Almond Oil also contains Vitamin E which has antioxidant properties that may help prevent cell damage. Sweet Almond Oil is also full of Omega-3 fatty acids which may help prevent premature aging and safeguard against sun damage.
We used Organic Sweet Almond Oil in our Anti-Aging oil for its natural retinol ability to improve cell turnover, its ability to improve complexion and skin tone. In addition, we used it for its emollient properties and ability to treat dry skin. We think it's pretty amazing that an all-natural ingredient can provide so many benefits!
Organic Yling Ylang & Organic Frankincense Oils
We used these power-packed essential oils for a few reasons, including adding a very light, non-floral scent to our oil. This scent is not too strong for our sensitive smellers (including me!). So we used Organic Yling Ylang Essential Oil to our Anti-Aging Oil for its antiseptic, antibacterial and anti-inflammatory properties. This helps keep the product shelf stable and free from bacteria and also helps to improve the appearance of the skin.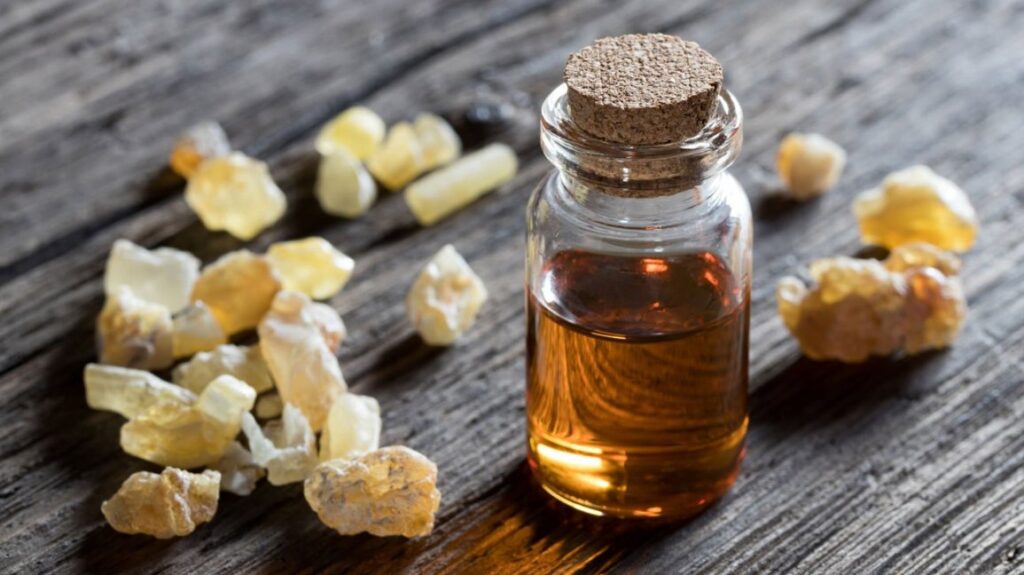 Frankincense is an ancient oil teeming with beauty benefits. These have been extensively used for a number of health purposes in Chinese and Ayurvedic medicine since 500 BC. From fading scars to fighting premature aging, this oil is known as the king of essential oils. Frankincense was considered to be one of the most valuable commodities and was often referred to as "liquid gold". It was a highly prized commodity for trade and commerce. Frankincense is excellent as an anti-aging ingredient, famous for its wrinkle-reducing superpowers. Frankincense has cytophylactic properties and stimulates cell regeneration while also protects older cells from free radical damage.
Vitamin E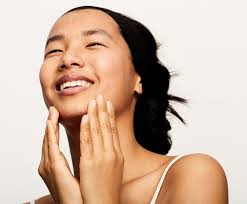 After reading this far, you know that Vitamin E is a star ingredient for moisturizing skin and it's one of the reasons we used both Avocado Oil and Sweet Almond Oil in our formulation. Vitamin E fights of free radicals on the skin, which are the result of daily environmental stressors like air pollution and sun exposure. In fighting off the free radicals, vitamin E helps protect the skin from damage. Vitamin E helps strengthen the skin barrier function and can help calm the skin. We added additional pure Vitamin E to our Anti-Aging Oil to ensure there would be enough to benefit the skin.
Try our Anti-Aging Oil Today
Try our Anti-Aging Oil made with clean, organic plant-based ingredients. Our oil will moisturize and hydrate. The vitamins will help with cell turnover, fight free radicals to keep you looking fresh and help minimize fine lines. We have no added parabens, plhatlates, soy, gluten or known xenoestrogens. Originally handcrafted in our home and sold to hundreds through local farmer's markets, it is now available to you, nationwide! Still made in small batches and using our original formulation, we stand by our product with a 30-day money back guarantee.
How to Use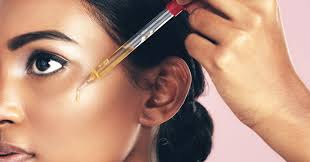 For dry skin, we recommend using 2-3 drops of our Anti-Aging Oil on freshy cleansed skin in the morning AND in the evening. For normal or combination skin, we recommend 2-3 drops of oil on freshly cleansed skin only in the evening. As an additive, fee free to add a drop or two to your daytime moisturizer or serum. It will mix well with other products.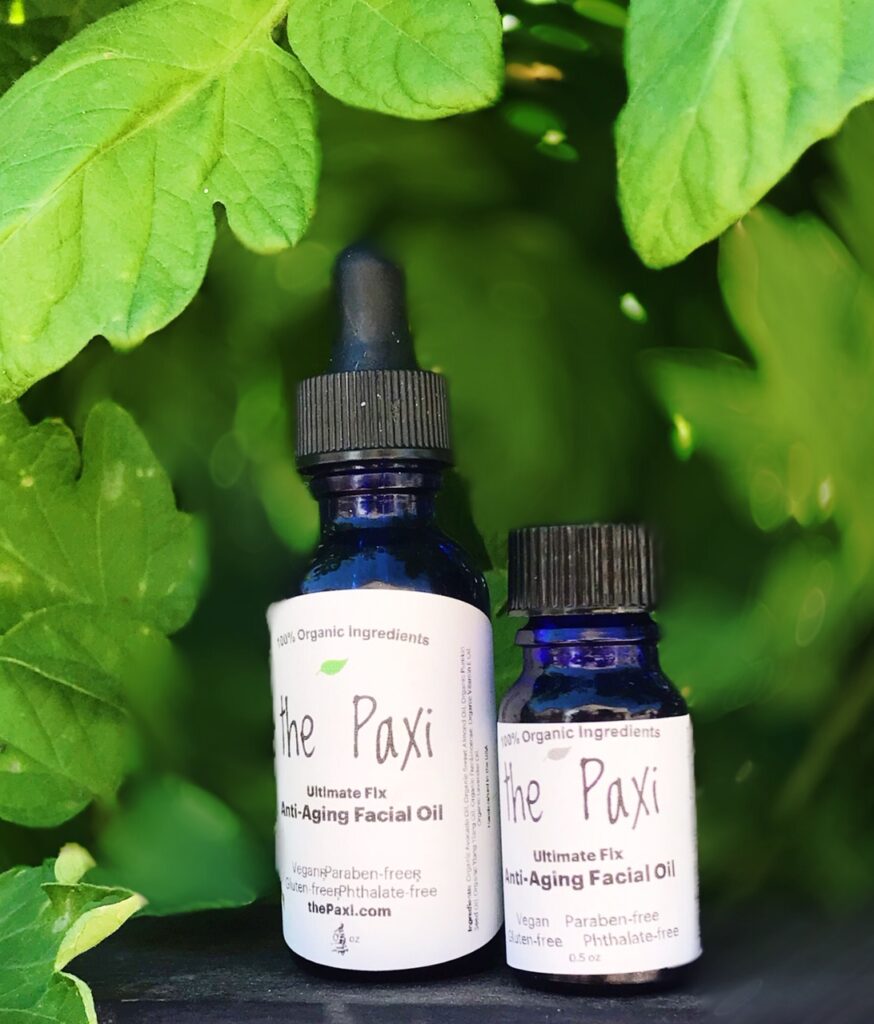 For more information on organic gardening, see our blog post "The Joy of Gardening" *********** And for more info on toxins and how they effect health, check out our post on "Chemicals in Everyday Skincare".
Visit us at a market near you or order online today @ thepaxi.com/shop