The Paxi Philosophy
Paxi or Paxoi (Greek: Παξοί, pronounced /pækˈsiː/ in English and [pɐˈksi] in Greek) is the smallest island group within the Ionian Islands (the Heptanese). … In Greek mythology, Poseidon created the island to have a place to for quiet, peace and reflection.  Think of thePaxi.com as your island, your retreat; a refuge where you can learn and share information about health, peace and wellness.  Let's learn and grow with each other as we create a community of health and self-acceptance.  See our "Write for Us" section to learn how you can be part of thePaxi.com movement.
Meet the Team
We are passionate about helping and supporting each other to live their best life.  The core group of Paxi writers met over 10 years ago and each has evolved through career, relationship and health changes and challenges.  We come from different age groups, different parts of the country and different industries.  We came together after realizing a common interest in sharing our continuing wellness journeys to help others.
Join us.  See our "Write for Us" tab, or click below, to find out more.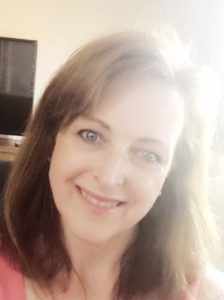 Julie Ramsey
Contributing Editor/Outreach
Personal:  Mom of 2 college kids; Wellness Fanatic; Blogger; Loves the outdoors.
Wellness:  Interested in aging well and staying healthy and balanced in body, mind and spirit.
Diet:  Clean & organic, modified paleo diet with lots of fresh veggies and healthy fats.
Exercise: Choosing H.I.I.T. vs. Long Runs; ARX vs. Cross Fit; Yin vs. Hot Yoga.
Favorite Exercise:  A long hike in the woods.
Career: Account Executive for a major footwear brand; Associate Professor at a private college.
Age: 50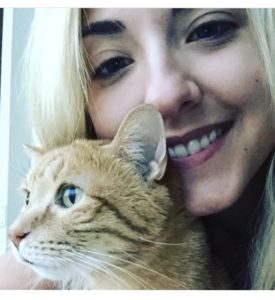 Jen Mastroianni
Contributing Editor/Product Development
Personal:  Cat mom of 2; Passionate about helping others be the best version of themselves; Music and animal lover; Ambitious Dreamer.
Wellness:  Interested in leading a healthy lifestyle for body, mind and soul.
Diet: 80% clean and vegetarian with everything in moderation.
Exercise: Running, Yoga, Zumba, Pilates and some time on the Elliptical.
Favorite Exercise:  Yin Yoga and Running.
Career: Product and Brand Management; Product Development .
Age: 34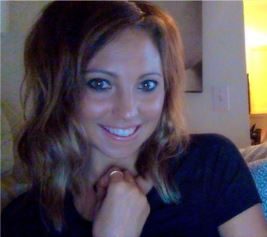 Jennifer Manly
Contributing Editor
Personal:  Fur mama; Reading & writing enthusiast; Obsessed with bettering myself; Yoga/Pilates lover; Learning to still my mind; Fashion junkie
Wellness:  Interested in healing the mind & body; Overcoming digestive issues and autoimmune diseases; Overcoming chronic pain
Diet: Gluten-free & dairy-free, Clean & organic, Low-carb; Low-sugar, Limited grains
Exercise: Choosing workouts that are gentle for my body over long gym sessions like I used to do; Pilates; Yoga; Walking; Stretching; Hiking
Favorite Exercise:  Walks in Nature, preferably by water or where there is a ton of greenery
Career: Brand Development Manager for a gluten-free online marketing company; Writer; Freelance Marketing & Social Media
Age: 29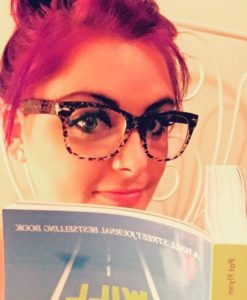 Lizzie Regnier
Contributing Editor
Personal:  Mom to three(!) fur babies, student, and blogger is constantly asking 'why?' Lizzie earned her degree in Fashion Marketing in 2011 and has since been working in the professional, or 'big girl' world, as she would joke. That is, until a small hiccup with cancer and the development of a digestive disease slowed her down a bit. In the time since becoming ill, the 'why?' in her mind began to snowball and has resulted in her next journey, to earn her degree in Nutrition.
Wellness:  Interested in nutrition's impact on our bodies, mental health, and fitness. Interested in being the most complete nutritional, mental and emotional, and physical health possible, and helping others get there as well.
Diet: Clean, organic, low sugar, high protein.
Exercise: Any and all! Big fan of Amp Cycle classes at Life Time Fitness, lifting and cardio. Yoga is a favorite for increasing flexibility and taking an hour of mental focus and self care.
Favorite Exercise:  Currently, the rowing machine! Also loves hockey and yoga.
Career: Student and part time at Life Time Fitness.
Age:  29
Clorae Baca
Contributing Editor/Product Consultant
Personal:  NM born, Seattle raised. Passionate about love, life, creativity and helping others. Obsessed with Bowie, my 1 year old American Staffie.
Wellness:  Trying to live a balanced, healthy life (mind, body, soul & spirit), one day at a time; remembering to stop and enjoy the stuff we tend to take for granted.
Diet: Eating mostly clean: organic, grass fed, cage free, unbleached, unprocessed foods. Serious avoidance of high fructose corn syrup.
Exercise: Light cardio; Slow paced-moderate weight lifting; Dancing & Zumba classes.
Favorite Exercise:  A couple hours of my favorite music and lifting weights.
Career: Freelance professional makeup artist; Published photographer, and Seattle based business owner, Aura Creative/Aura Art & Ink.
Age: 35
Write for us…
Passionate about wellness?  Have a story to share?  See our "Write for Us" tab to find out how you can contribute to the Paxi community.